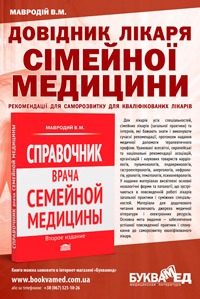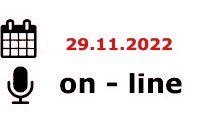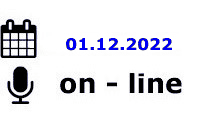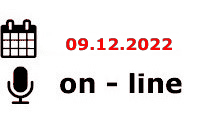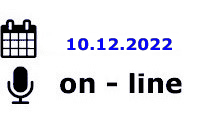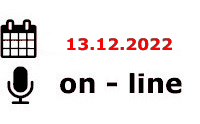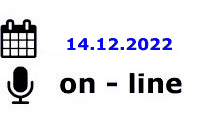 ---
СІМЕЙНІ ЛІКАРІ ТА ТЕРАПЕВТИ
---
НЕВРОЛОГИ, НЕЙРОХІРУРГИ, ЛІКАРІ ЗАГАЛЬНОЇ ПРАКТИКИ, СІМЕЙНІ ЛІКАРІ
---
КАРДІОЛОГИ, СІМЕЙНІ ЛІКАРІ, РЕВМАТОЛОГИ, НЕВРОЛОГИ, ЕНДОКРИНОЛОГИ
---
СТОМАТОЛОГИ
---
ІНФЕКЦІОНІСТИ, СІМЕЙНІ ЛІКАРІ, ПЕДІАТРИ, ГАСТРОЕНТЕРОЛОГИ, ГЕПАТОЛОГИ
---
ТРАВМАТОЛОГИ
---
ОНКОЛОГИ, (ОНКО-ГЕМАТОЛОГИ, ХІМІОТЕРАПЕВТИ, МАМОЛОГИ, ОНКО-ХІРУРГИ)
---
ЕНДОКРИНОЛОГИ, СІМЕЙНІ ЛІКАРІ, ПЕДІАТРИ, КАРДІОЛОГИ ТА ІНШІ СПЕЦІАЛІСТИ
---
ПЕДІАТРИ ТА СІМЕЙНІ ЛІКАРІ
---
АНЕСТЕЗІОЛОГИ, ХІРУРГИ
"News of medicine and pharmacy" №6 (758), 2021
Ревматическая полимиалгия в клинических рекомендациях 2018–2020 гг. Часть II: диагностика васкулита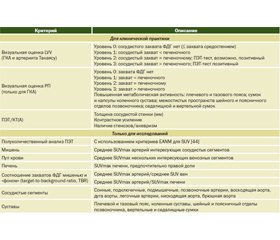 Authors:

Пузанова О.Г.(1), Лызиков А.А.(2) (1) — ЧВУЗ «Киевский медицинский университет», г. Киев, Украина (2) — УО «Гомельский государственный медицинский университет», г. Гомель, Республика Беларусь



Categories:

Rheumatology



Sections:

Specialist manual
С помощью современных методов
прижизненной диагностики не удается
получить доказательства обязательного
наличия ГКА у каждого больного РП,
хотя никогда нельзя быть уверенным
в полном отсутствии васкулита.
Н.В. Бунчук, 2010 [1, c. 131]
Введение
Частое сочетание ревматической полимиалгии (РП) с васкулитом [1–5] явилось основанием для обозначения ее термином polymyalgia arteritica, который был предложен 50 лет назад B. Hamrin, как и гипотеза о том, что РП является проявлением генерализованного гигантоклеточного артериита (ГКА) [6]. Говоря о возможности появления признаков ГКА в разное время после дебюта РП и не всегда в сочетании с лабораторными маркерами воспаления, Н.В. Бунчук (2010) назвал клиническое ...
For the full article you need to subscribe to the magazine.
Bibliography
Список литературы находится в редакции