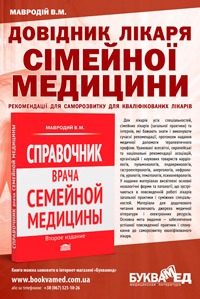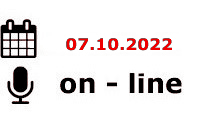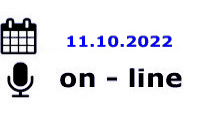 ---
СІМЕЙНІ ЛІКАРІ ТА ТЕРАПЕВТИ
---
НЕВРОЛОГИ, НЕЙРОХІРУРГИ, ЛІКАРІ ЗАГАЛЬНОЇ ПРАКТИКИ, СІМЕЙНІ ЛІКАРІ
---
КАРДІОЛОГИ, СІМЕЙНІ ЛІКАРІ, РЕВМАТОЛОГИ, НЕВРОЛОГИ, ЕНДОКРИНОЛОГИ
---
СТОМАТОЛОГИ
---
ІНФЕКЦІОНІСТИ, СІМЕЙНІ ЛІКАРІ, ПЕДІАТРИ, ГАСТРОЕНТЕРОЛОГИ, ГЕПАТОЛОГИ
---
ТРАВМАТОЛОГИ
---
ОНКОЛОГИ, (ОНКО-ГЕМАТОЛОГИ, ХІМІОТЕРАПЕВТИ, МАМОЛОГИ, ОНКО-ХІРУРГИ)
---
ЕНДОКРИНОЛОГИ, СІМЕЙНІ ЛІКАРІ, ПЕДІАТРИ, КАРДІОЛОГИ ТА ІНШІ СПЕЦІАЛІСТИ
---
ПЕДІАТРИ ТА СІМЕЙНІ ЛІКАРІ
---
АНЕСТЕЗІОЛОГИ, ХІРУРГИ
"Child`s Health" Том 15, №3, 2020
The first experience of distance learning in medical universities of Ukraine under the conditions of COVID-19 quarantine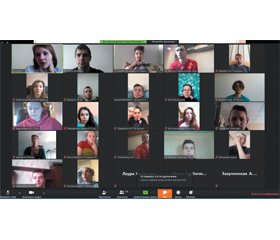 Authors:

Аряєв М.Л., Капліна Л.Є., Сеньківська Л.І., Павлова В.В. Одеський національний медичний університет МОЗ України, м. Одеса, Україна



Categories:

Pediatrics/Neonatology



Sections:

Medical education
Summary
Стаття присвячена першому досвіду дистанційного навчання дисципліни «Педіатрія» студентів 5-го та 6-го курсів медичного і міжнародного факультетів Одеського національного медичного університету, а також лікарів у системі безперервного професійного розвитку в умовах всеукраїнського карантину внаслідок пандемії COVID-19.
Статья посвящена первому опыту дистанционного обучения дисциплине «педиатрия» студентов 5-го и 6-го курсов медицинского и международного факультетов Одесского национального медицинского университета, а также врачей в системе непрерывного профессионального развития в условиях всеукраинского карантина вследствие пандемии COVID-19.
The article deals with the first experience of distance learning in the discipline of pediatrics of 5th and 6th year students of the medical and international faculties of Odessa National Medical University, as well as in continuous professional development of doctors under the conditions of all-Ukrainian quarantine due to COVID-19 pandemic.
Keywords
дистанційна освіта; вищі медичні заклади; власний досвід
дистанционное обучение; высшие медицинские учебные заведения; личный опыт
distance learning; higher medical institution; personal experience
For the full article you need to subscribe to the magazine.
Bibliography
Ronald M. Harden. A new vision for distance learning and continuing medical education. Journal of Continuing Education in the Health Professions. February 2005. 25(1). Р. 43-51. https://www.researchgate.net/publication/7680831.
Schattner P., Klein B., Piterman L., Sturmberg J., McCall L. Impact of Master of Family Medicine degree by distance learning on general practitioners' career options. Med. Teach. 2007 May. 29(4). Р. 85-92. https://www.ncbi.nlm.nih.gov/ pubmed/17786737.
Diego Menger Cezar. Adriana Aparecida Paz, Mбrcia Rosa da Costa, Maria Eugкnia Bresolin Pinto, Cleidilene Ramos Magalhгes. Doctors' perceptions on distance education and contribution of Family Health specialization. Interface (Botucatu). 2019. Vol. 23. Supl. 1. Epub. Feb 04, 2019. https://doi.org/10.1590/interface.180037.
Regina Roller-Wirnsberger, Sabine Zitta. Massive open online courses (MOOCs) for long-distance education in geriatric medicine across Europe. European Geriatric Medicine. 2019. Vol. 10. Р. 989-994. https://link.springer.com/
Tahereh Changiz, Fariba Haghani, Nasim Nowroozi. Are postgraduate students in distance medical education program ready for e-learning? A survey in Iran. Journal List; J. Educ. Health Promot. 2013. V. 2. PMC3908694. Published online 2013, Oct 30. doi: 10.4103/2277-9531.120862 https://www.ncbi.nlm.nih.gov/pubmed/24524090.
Joan M. Sargeant Medical education for rural areas: Opportunities and challenges for information and communications technologies. Journal of postgraduate medicine. 2005. http://www.jpgmonline.com/
Dirce M. Sigulem, Tania B. Morais, Lilian Cuppari, Sylvia C.C. Franceschini at all. A Web-Based Distance Education Course in Nutrition in Public Health: Case study. Journal of Medical Internet Research. 2001. Vol. 3. № 2. https://jmirpublications.com/
Скрипник Л.М. Дистанційна медична освіта: сучасні реалії та проблеми// Архів клінічної медицини, 2012 http://irbis-nbuv.gov.ua