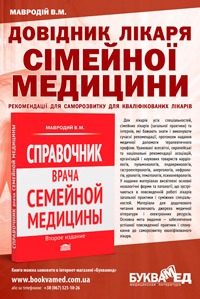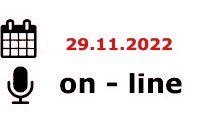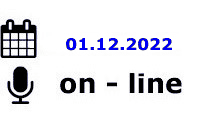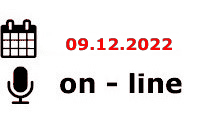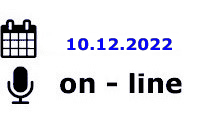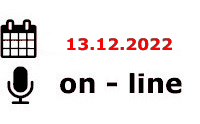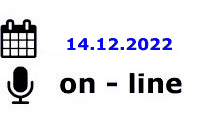 ---
СІМЕЙНІ ЛІКАРІ ТА ТЕРАПЕВТИ
---
НЕВРОЛОГИ, НЕЙРОХІРУРГИ, ЛІКАРІ ЗАГАЛЬНОЇ ПРАКТИКИ, СІМЕЙНІ ЛІКАРІ
---
КАРДІОЛОГИ, СІМЕЙНІ ЛІКАРІ, РЕВМАТОЛОГИ, НЕВРОЛОГИ, ЕНДОКРИНОЛОГИ
---
СТОМАТОЛОГИ
---
ІНФЕКЦІОНІСТИ, СІМЕЙНІ ЛІКАРІ, ПЕДІАТРИ, ГАСТРОЕНТЕРОЛОГИ, ГЕПАТОЛОГИ
---
ТРАВМАТОЛОГИ
---
ОНКОЛОГИ, (ОНКО-ГЕМАТОЛОГИ, ХІМІОТЕРАПЕВТИ, МАМОЛОГИ, ОНКО-ХІРУРГИ)
---
ЕНДОКРИНОЛОГИ, СІМЕЙНІ ЛІКАРІ, ПЕДІАТРИ, КАРДІОЛОГИ ТА ІНШІ СПЕЦІАЛІСТИ
---
ПЕДІАТРИ ТА СІМЕЙНІ ЛІКАРІ
---
АНЕСТЕЗІОЛОГИ, ХІРУРГИ
"Child`s Health" 6 (66) 2015
Clinical Observation of a Child with KID (Keratitis-Ichthyosis-Deafness) Syndrome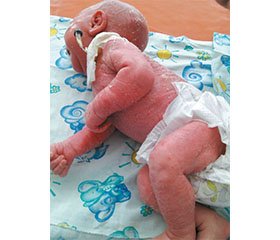 Authors:

Klymenko V.A., Zdybska O.P., Sirenko T.V., Plakhotna O.M., Viun N.R. - Kharkiv National Medical University, Department of Propedeutics of Pediatrics № 2, Department of Medical Genetics, Kharkiv; Municipal Health Care Institution «Kharkiv Regional Pediatric Clinical Hospital № 1», Kharkiv, Ukraine



Categories:

Pediatrics/Neonatology



Sections:

Specialist manual
Summary
Приведен клинический случай кератита — ихтиоза — глухоты (КИД-синдром) у ребенка грудного возраста. Статья знакомит врачей-педиатров и семейных врачей с трудностями диагностики этой редкой генетической патологии у детей грудного возраста.
Наведений клінічний випадок кератиту — іхтіозу — глухоти (КІД-синдром) у дитини грудного віку. Стаття знайомить лікарів-педіатрів і сімейних лікарів із труднощами діагностики цієї рідкісної генетичної патології у дітей грудного віку.
A clinical case of keratitis-ichthyosis-deafness (KID syndrome) in an infant is described. The article familia-rizes pediatricians and family doctors with difficulties in the diagnosis of this rare genetic disease in infants.
Keywords
КИД-синдром, диагностика детей в грудном возрасте.
КІД-синдром, діагностика в дітей грудного віку.
KID syndrome, a diagnosis of children in infancy.
The combination of keratosis, ichtyosis and deafness is relatively rare pathology. There are more than 100 cases of this condition known in the world att present time. We have observation of the infant who was born with affection of the skin of ichtyotic type, hyperemia, plaques sharply demarcated. The infant was admitted to the hospital at the age of 1 month 6 days. According to the anamnesis the child was born from the IId pregnancy IId delivery, delivery S-section due to the pre eclampcy of mother. Apgar-score is 7-8 points. Birth weight is 3150 g, length – 49 cm. During admission to the hospital the condition of the child was severe. The child was dull, restless from time to time. The skin was hyperemic, dry, plaques was marked. Subcutaneous tissue was decreased. Deficit of the weight was 28%. Conjunctivitis of both eyes was marked. Vascularizated keratitis was present, ulcer of the right cornea was present. Alopecia, eyebrow and eyelash hair was rare, body hair was absent. Nails were hypoplastic. The external otitis presented, serous-pass discarding from both ears presented. The child did not react on clapping one's hands near his ears. Examination of heart, lungs, organs of digestive system did not determined any pathology. Stool and urination were normal.
Examination of the blood: anemia, leukocytosis, neutrophilosis with shift to myelocytes were marked. Biochemical investigation of blood: protein, glucose, urea, kreatinin, bilirubine, rest nitrogen, ALT, AST were according age standard. The investigation of urine, coprogramme show normal results. The bacteriological investigation of discharging of eyes, nose, throat, ears, skin have shown different gram-positive and gram-negative flora. The blood was sterile. The immunograme was in age limit. The Ro-gramma of the chest organs was without pathology. USI of brain show periventricular consolidation, the heart – open foramen ovale 2,6 mm, the spleen has focus consolidation. The liver and kidney were without pathology.
Taking into consideration the time of the manifestation diseases the birth, symptoms of diseases: erhythema, dryness, pilling of the skin, dystrophic changes of nails, alopecia, thin, eyebrow and eyelash hair, dystrophic changes of the cornea, hypervascularization and ulcer of the cornea, disorder aural sensitiveness –
- The diagnosis was formulated:
- The main diagnosis : keratosis-ichtyosis-deafness syndrome (KID syndrome)
- The complication: postnatal sepsis, anemia, hypotrophy II degree.
The therapy included antibiotics, according the sensitivity of the microbic flora, Boiven- mono, transfusion of erythrocytes, specific eye and ears drops and ointments ointment of the skin.
Sum positive dynamic on condition of the child was marked in 2 weeks time the erytheme of skin has decreased, otitis has liquidated, the child started to increase the weight. However, the changes of eyes remained to be serious, epitalization of the cornea has not happened. The child did not react on clapping one's hands near his ears.
The operation of the ceratoplastic has been done with the use of material of pig's cornea. The child is continuing to be on treatment at our hospital.
Keratosis-ichtyosis-deafness syndrome (KID syndrome) is rare for of ectodermal dysplasy, it caused by mutation of the GIB2 gene (connexine gene 26) with distingtive affection of the skin, hear, organs of site and hearing. The term KID (first letter English word : keratosis-ichtyosis-deafness ) was offered by B.I.Kinner and all in 1981 for three clinical sings which are reason of disorder in development and differentiation multilayer flat epithelium. Gene mutation revealed substitution of guanine-148 by adenine that led to D50N amino acid substitution. This change breaks interaction connexons adjoining cells and limit transport of ions between cells. Clinical symptoms of the KID syndrome are marked since birth. Except of the damage of the skin 79% children have photophobia, keratitis and progressive neovascularization of cornea. Patient has increase susceptibility to infections and scwamous-cell carcinoma. It is possible to have congenital absents of hear in 10-23% of patients. The preservation of the typical affection of the skin pre-lingval and sensorinerual deafness, affection of eyes up to loss of vision can be diagnosed in dynamic of observation. The results of molecular genetic investigation may be used as the basis of the future development of methods for prevention and treatment of the KID-syndrome.
Bibliography
1. MSD, Мерк, Шарп и Доуш. Руководство по медицине. — М.: Мир. — Т. II. Нарушение кератинизации. — С. 624-625.
2. Маркова Т.Г. Диагностика синдрома кератина-ихтиоза-глухоты (КИД-синдром) / Т.Г. Маркова, Н.Б. Бражкина, А.В. Поляков и др. // Вестник отоларингологии. — 2012. — 3. — С. 58-61.
3. Zhang X. B. Mutation of GIB2 in a Chinese patient with keratitis-ichthyosis-deafness syndrome and brain malformation / X.B. Zhang, S.C. Wei, C.X. Hi et al. / Clin. Exp. Dermatol. — 2009. — 34. — 309-313.
4. Nygnist G.G. Malignant proliferating pillar fumors arising in KID syndrome: a report of two patient / G.G. Nygnist, C. Mumm, R. Gran et al. // Am. I. Med. Genet. — 2007. — 734-741.
5. Caceres-Rios H. Kerathyosis, and defness (KID sindrome), prevue of the literature and proposed of a new terminology / H. Caceres-Rios, Tamayo-Sanchez C., Duran-McKinser O.M. et al. // Pediatr. Dermatol. — 1996. — 13, 2. — 105-113.
6. Kone-Poul I., Hesse S., Palix C. et al. Keratitis, ichthyosis and deafness (KID syndrome) in half sibs // Pediat. Dermatol. — 1998. — 15, 3. — 219-221.
7. Richard G. Messene mutations in GIB2 encoding connexin-26 the ectodermal desplasia keratitis-ichthyosis-deafness syndrome / G. Richard, F. Rouan, C.E. Willaughby et al. // Am. I. Hum Ge-net. — 2002. — 70. — 1341-1348.
8. Alvares A.S. De novo mutation in the gene encoding connexin-26 (GIB2) in a sporadic case of keratitis- ichthyosis-deafness (KID) syndrome / A.S. Alvares, M. Pera, M.A. Villamar // Am. I. Med. Genet A. — 2003. — 117. — P. 89-91.
9. Nyguist G.G. Malignant proliferation pillar tumors arising in KID syndrome: a report of two patients / G.G. Nyguist, C. Mumm, R. Grau et al. // Am. I. Med. Genet. — 2007. — 143. — 734-741.
10. Griffith A.J. Cochleosaccular dysplasia associrted with a connexin 26 mutation in keratitis-ichthyosis-deafness syndrome / A.J. Griffith, I. Iong, S.P. Prior et. аl. // Laringoscope. — 2006. — 116. — 1404-1408.