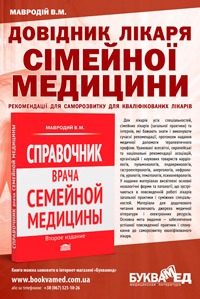 ---
СІМЕЙНІ ЛІКАРІ ТА ТЕРАПЕВТИ
---
НЕВРОЛОГИ, НЕЙРОХІРУРГИ, ЛІКАРІ ЗАГАЛЬНОЇ ПРАКТИКИ, СІМЕЙНІ ЛІКАРІ
---
КАРДІОЛОГИ, СІМЕЙНІ ЛІКАРІ, РЕВМАТОЛОГИ, НЕВРОЛОГИ, ЕНДОКРИНОЛОГИ
---
СТОМАТОЛОГИ
---
ІНФЕКЦІОНІСТИ, СІМЕЙНІ ЛІКАРІ, ПЕДІАТРИ, ГАСТРОЕНТЕРОЛОГИ, ГЕПАТОЛОГИ
---
ТРАВМАТОЛОГИ
---
ОНКОЛОГИ, (ОНКО-ГЕМАТОЛОГИ, ХІМІОТЕРАПЕВТИ, МАМОЛОГИ, ОНКО-ХІРУРГИ)
---
ЕНДОКРИНОЛОГИ, СІМЕЙНІ ЛІКАРІ, ПЕДІАТРИ, КАРДІОЛОГИ ТА ІНШІ СПЕЦІАЛІСТИ
---
ПЕДІАТРИ ТА СІМЕЙНІ ЛІКАРІ
---
АНЕСТЕЗІОЛОГИ, ХІРУРГИ
"Child`s Health" 6 (66) 2015
Diagnosis of HIV-Infection in the 11-Month-Old Infant. A case Report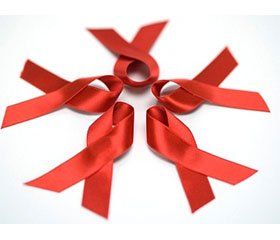 Authors:

Badogina L.P. - SI «Dnipropetrovsk Medical Academy of Ministry of Health of Ukraine»; Zabolotna L.D. - SI «Dnipropetrovsk Regional Children Hospital of SRC»; Sherstyuk G.V. - Dnipropetrovsk Regional Center for AIDS and Its Prevention, Ukraine



Categories:

Pediatrics/Neonatology



Sections:

Specialist manual
Summary
В работе приведен случай первичной диагностики ВИЧ-инфекции с тяжелой иммуносупрессией у ребенка 11 месяцев, обследованного по клиническим показаниям.
У роботі описується випадок первинної діагностики ВІЛ-інфекції з тяжкою імуносупресією в дитини 11 місяців, обстеженої за клінічними показаннями.
The case of diagnosis of HIV infection with a severe immune suppressive in a child of 11 months old examined according to clinical indications is given in the work.

Keywords
ВИЧ-инфекция, диагностика, дети.
ВІЛ-інфекція, діагностика, діти.
HIV-infection, diagnosis, children.
In Dnepropetrovsk region center of prevention and combat with AIDS 1524 children are registered, of them 914 children are with perinatal contact with HIV and 610 children with HIV-infection; this number is somewhat less (by 1,3%) than it was in 2013. However, number of children with the established «AIDS» diagnosis raised from 165 up to 175 (26,7% and 28,7 % of infected correspondingly) Probability of HIV transmission from mother to child depends on a number of factors. In case of absence of antiretroviral prophylaxis (ARVP) in a mother, the possibility of transmission increases to 34,7%, in its absence in a child – to 40,5%. In such a case breast feeding increases risk to 58,6%. Risk of virus transmission from mother to child (TMC) somewhat decreases exclusively in breast feeding.
Considering up-to-date tendencies, at present time a special significance is given to effective TMC prophylaxis. A timely diagnostics of HIV-infection in a child made as early as possible is of extreme importance as well. In therapy administered lately, even in well compliance to it, to compensate immune suppression is much more difficult; this may be the cause of unfavorable disease outcome.
The work presents clinical case of primary HIV-infection in an 11-month-old infant. Patient N., 11-month-old, was born at the term of 36 weeks gestation from the first pregnancy with body mass of 2440 grams, 44 cm of length, without asphyxia, breast-fed since the second day. Vaccination from tuberculosis and viral hepatitis B was got in the maternity home. Mother was followed up at women's health clinic, all the examinations were carried out, including double HIV-testing (negative). The woman smokes, but other harmful habits and chronic diseases denies. Up to the age of 10 months the girl was healthy, growth and development corresponded to the age. Breast feeding lasted till 7-th month of age, later she received cow's milk and goat's milk. At the age of 11 months infant suffered ARVI, appetite became worse, rate of weight gaining decreased, multiple vomiting developed and at the age of 11 months infant was hospitalized to regional children's hospital in a severe state with events of toxic exicosis, moderate hepatolienal syndrome against a background of gastro-intestinal disorders. Moist coughing, moderate breathlessness of a mixed type were noted. SatO2 97% on breathing with atmospheric air. Blood analysis revealed extremely severe anemia, thrombocytopenia, relative lymphocytosis, cellular rejuvenation to blast forms. Controlled investigations of blood and myelogram in dynamics made it possible to exclude systemic blood disease. Against a background of carried out complex treatment infant's state remained grave. Symptoms of intoxication, microcirculatory disorders, moist coughing, hepatosplenomegaly, decrease of appetite preserved,, infant did not gain weight. Since the day 6 of hospital stay events of dermatitis with hemorrhagic component appeared, since the day 11 – events of oral mucosa candidiasis. In blood analysis thrombocytopenia preserved. On echocardiographic examination there was revealed hypertrophy of the left ventricle and separation of pericardium leaves; the latter was growing. On ECG in dynamics tachycardia from moderate to marked sinus one was revealed. Taking into account clinical symptomatology, absence of positive dynamics against treatment administered by clinical indications, infant and mother were examined for HIV by IEA method. Antibodies to HIV were revealed in both patients. Therewith worsening viral loading from 1911 to 153969 copies in ml of blood and signs of severe immune suppression (level СD4+ 19% - 619cells) were revealed in the infant; this is an indication to HAART. Infant was consulted by tuberculotherapist. Conclusion: in the lungs no focal-infiltrative changes were revealed, the right root is of increased intensity. Diagnosis: «First diagnosed tuberculosis of intrathoracic lymphatic nodes?». For final decision making on tuberculosis diagnostics, infant was transferred to regional anti-tuberculosis dispensary.
Clinical diagnosis: HIV-infection, IV clinical stage: hepatosplenomegaly, pharyngomycosis, anemia, thrombocytopenia, associated cardiopathy, CD 0-1 stage; viral loading - 153969 copies RNA; severe immune suppression. Toxicodermia.First diagnosed tuberculosis of intrathoracic lymphatic nodes?
Infant was examined in «ОHМАТDET» clinic, where diagnosis «Primary tuberculosis complex, MBT(+)» was made and diagnosis of HIV-infection was confirmed.
Bibliography
1. Аряев Н.Л. Перинатальная трансмиссия ВИЧ. Проблема всемирная и национальная / Н.Л. Аряев, Н.В. Котова // Лікування та діагностика. — 2004. — № 1. — С. 39-45.
2. Бадогіна Л.П. Пізня діагностика ВІЛ-інфекції у дітей / Л.П. Бадогіна, Л.Д. Заболотна, Г.В. Мудренко // ПАГ. — 2011. — Т. 73, № 4. — С. 14-15.
3. ВІЛ-інфекція в Україні // Інформаційний бюлетень. — К., 2014. — № 41. — 95 с.
4. ВІЛ-інфекція в Україні // Інформаційний бюлетень. — К., 2014. — № 42. — 40 с.
5. ЮНЭЙДС. Развитие эпидемии СПИДа — декабрь 2007. — Женева, Швейцария: ЮНЭЙДС, 2007.
6. Townsend C.L. Low rates of mother-to-child transmission of HIV following effective pregnancy interventions in the United Kingdom and Ireland, 2000–2006 / Townsend C.L., Cortina-Borja M., Peckham C.S., Lyall H., Tookey P.A. // AIDS. — 2008. — № 22. — Р. 937-81.
7. World Health Organization. Antiretroviral drugs for treating pregnant womem and preventing HIV infection in infants: toward universal access. Recommendations for a public health approach. — Geneva: World Health Organization, 2006.