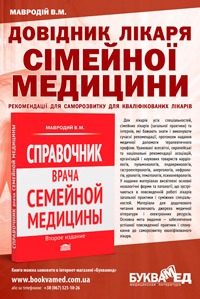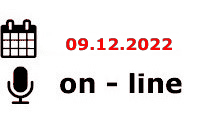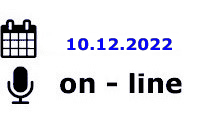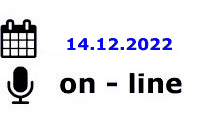 ---
СІМЕЙНІ ЛІКАРІ ТА ТЕРАПЕВТИ
---
НЕВРОЛОГИ, НЕЙРОХІРУРГИ, ЛІКАРІ ЗАГАЛЬНОЇ ПРАКТИКИ, СІМЕЙНІ ЛІКАРІ
---
КАРДІОЛОГИ, СІМЕЙНІ ЛІКАРІ, РЕВМАТОЛОГИ, НЕВРОЛОГИ, ЕНДОКРИНОЛОГИ
---
СТОМАТОЛОГИ
---
ІНФЕКЦІОНІСТИ, СІМЕЙНІ ЛІКАРІ, ПЕДІАТРИ, ГАСТРОЕНТЕРОЛОГИ, ГЕПАТОЛОГИ
---
ТРАВМАТОЛОГИ
---
ОНКОЛОГИ, (ОНКО-ГЕМАТОЛОГИ, ХІМІОТЕРАПЕВТИ, МАМОЛОГИ, ОНКО-ХІРУРГИ)
---
ЕНДОКРИНОЛОГИ, СІМЕЙНІ ЛІКАРІ, ПЕДІАТРИ, КАРДІОЛОГИ ТА ІНШІ СПЕЦІАЛІСТИ
---
ПЕДІАТРИ ТА СІМЕЙНІ ЛІКАРІ
---
АНЕСТЕЗІОЛОГИ, ХІРУРГИ
"News of medicine and pharmacy" 16(222) 2007
Вакцина Церварикс зарегистрирована в Украине
29 сентября в Украине выдано регистрационное свидетельство для Церварикса — вакцины против вируса папилломы человека (ВПЧ) штаммов 16 и 18.
Вакцина Церварикс показана для использования у женщин и девочек старше 12 лет для профилактики предраковых поражений и рака шейки матки, вызванных штаммами ВПЧ 16 и 18.
Регистрация в Украине состоялась практически одновременно с получением 24 сентября 2007 года разрешения Европейской комиссии на продажу вакцины во всех 27 европейских государствах. «Одобрение Церварикса в Европейском союзе является существенным шагом вперед для женщин Европы. Теперь врачи по всей Европе имеют доступ к этой важной вакцине, чтобы защитить женщин от рака шейки матки», — говорит Жан-Пьер Гарнье, президент компании ГСК.
Это одобрение вакцины последовало за получением позитивного мнения Европейского комитета по медицинским продуктам в июле 2007 года на основании обзора данных клинических исследований с участием 30 тысяч женщин, в которых вакцина продемонстрировала великолепную эффективность и иммуногенность. Эти данные включают:
— данные III фазы исследования эффективности вакцины Церварикс1, которые показали что Церварикс обеспечивает 100% защиту от предраковых поражений шейки матки (CIN2+), вызванных вирусом папилломы человека штаммов 16 и 18. Эти типы вируса отвечают за 70 % всех раковых поражений в мире2. Исследования также показали, что Церварикс очень хорошо переносится;
— данные долгосрочного исследования, показывающие, что Церварикс обеспечивает 100% устойчивую защиту до 5,5 года после вакцинации3. Продолжительность защиты особенно важна, поскольку женщины могут инфицироваться в течение жизни;
— данные исследований по иммуногенности, которые показали, что Церварикс имеет очень высокую степень иммуногенности в широком возрастном диапазоне и стимулирует интенсивную выработку антител у женщин от 10 до 55 лет3, 4, 5.
---
1 Paavonen J., Jenkins D., Bosch X. et al. Efficacy of a human papillomavirus (HPV)-16/18 L1 virus-like particle (VLP) AS04 vaccine: a phase III randomized, controlled trial in young women // The Lancet. — 2007. — 369.— 2161-2170.
2 Muсoz N., Bosch F.X., Castellsagu е X., Diaz M., de Sanjose S., Hammouda D., Shah K.V., Meijer C.J.L.M. Against which human papillomavirus types shall we vaccinate and screen? The international perspective // Int. J. Can. — 2004. — 111. — 278-285.
3 Gall S.A. et al. Substantial impact on precancerous lesions and HPV infections through 5,5 years in women vaccinated with the HPV-16/18 L1 VLP AS04 candidate vaccine. Presented at the American Association for Cancer Research (AACR) annual meeting, 14–16 April 2007 (abstract № 4900).
4 Rombo L., Dubin G. Long-term safety and immunogenicity of a cervical cancer candidate vaccine in 10–14-year-old adolescent girls. Presented at the European Society of Paediatric Infectious Diseases (ESPID) annual meeting on 2–5 May 2007.
5 Schwarz T., Dubin G. et al. Human Papillomavirus (HPV) 16/18 L1 AS04 Virus-Like Particle (VLP) Cervical Cancer Vaccine is Immunogenic and Well-Tolerated 18 Months After Vaccination in Women up to Age 55 Years. Presented at ASCO Annual Clinical Meeting, 1–5 June 2007(abstract № 3007).